Provenance: description and research (in French)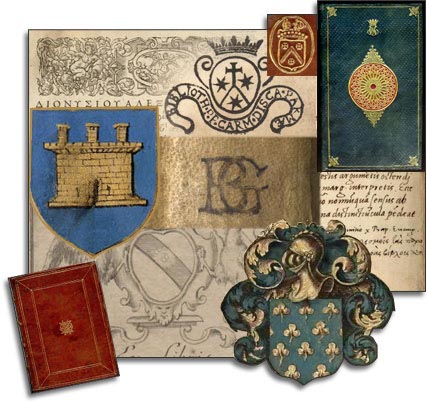 THIS COURSE IS NOW FULL.
Due to the growing interest in provenance study of manuscripts and printed editions since the last few decades, this field of research deserves close attention from professionals and users of rare book collections.
In order to better document the history of the book trade, of reading and book usage at various periods, provenance study implies the understanding and the identification of relevant information, in particular the evidence contained in the books themselves, which informs us about their history and that of their previous owners. What kind of information can be used to track these paths, and what kind of resources do we have at our disposal which can help us identify collections and collectors?
The aim of this course is therefore to try to answer these questions by providing the indispensable guidelines for the search of owners' marks (bindings, ex-libris, inscriptions, etc.) and a list of available tools/resources for an initial paleographic and heraldic approach, especially of certain types of marks.
The course will also provide recommendations for mark descriptions, whether the marks have been identified or not, as well as guidelines for descriptions available in catalogues. Lastly, it will explain what is at stake in joint projects related to sharing provenance data, which are currently being drawn up on a national and international level, through examples of reconstituting dispersed collections.
This course is open to a large variety of professionals, scholars or private collectors who work on rare book collections and who would like an introduction to these research practices/techniques. It requires a certain familiarity with rare book collections, their bibliographical specificities and with basic Latin.